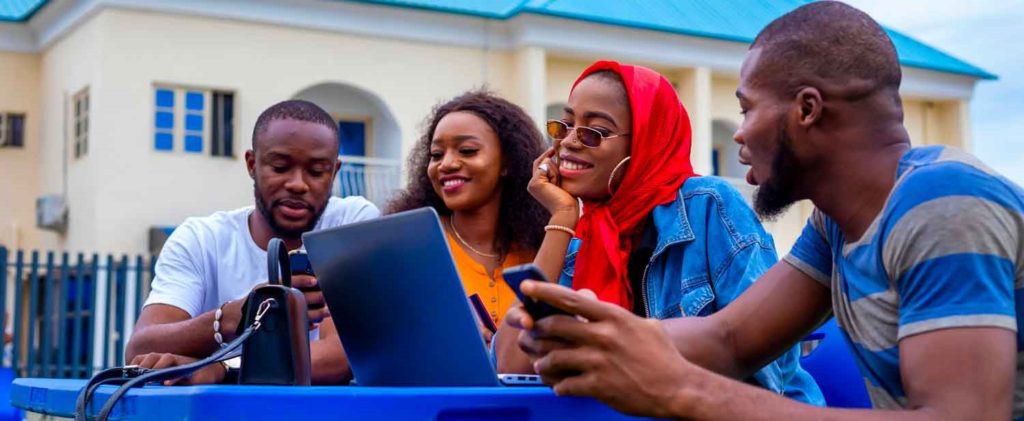 BOOST Fellowship facilitates access to technology by ensuring that all young people have access to affordable and reliable internet connectivity and devices, such as computers or smartphones through development of innovation hubs. BOOST also collaborates with telecommunication companies, governments, and non-profit organizations to expand broadband infrastructure and provide subsidies or grants to support device ownership.
In addition, BOOST facilitates digital skills training to young people, including basic computer skills, internet usage, online safety, and cybersecurity. Advanced training includes coding, programming, data analysis, digital marketing, and design. These programs are provided through innovation hubs, and online platforms.
In addition, BOOST Fellowship is in the process of establishing entrepreneurship and innovation Hubs which are physical or virtual spaces where young innovators and entrepreneurs can gather, collaborate, and access resources. These hubs provide mentorship, funding opportunities, networking events, and access to technology and software tools.
Furthermore, BOOST facilitates incubators and accelerators programmes. Set up incubator and accelerator programs specifically tailored for young innovators and startups. These programs offer mentorship, business development support, access to investors, and connections to industry experts.
BOOST create funding mechanisms like grants, venture capital funds, or crowdfunding platforms that cater specifically to youth-led digital innovation projects. This provides financial support for young people with innovative ideas to turn them into viable businesses or projects.
To supplement, BOOST foster partnerships with tech companies to provide internship and apprenticeship programs for young people. This allows them to gain practical experience, learn from industry experts, and understand current technological trends.
BOOST also facilitates coding and tech education for in and out of school young people from an early age. This includes regular coding classes, robotics clubs, or specialized STEM programs that promote digital skills and innovation especially to adolescent girls and young women.
BOOST advocate for policies that promote digital inclusion and youth innovation at the national and local levels. This includes initiatives to bridge the digital divide, promote open data and open-source platforms, and encourage government agencies to engage with young innovators.
Develop online platforms or communities where young people can share their knowledge, collaborate on projects, and seek advice from experts. These platforms can be forums, social media groups, or dedicated websites.
BOOST also raise awareness campaigns and outreach to promote the benefits of digital inclusion and youth innovation through workshops, conferences, and publicity campaigns that highlight success stories and provide inspiration for young people to engage in digital entrepreneurship and innovation.